"It is more blessed to give than to receive" is my motto. I was plagued by anxiety disorders for 12 years, and I know very well the pain and the feeling of loss that comes with anxiety. Fortunately, I was saved by guidance and self-help, and I was able to regain my physical and mental health. I will always be thankful for this.To express my gratitude and to allow others to share my good fortune, I founded the website UpPotential.com. I have collated my experiences and incorporated them into a curriculum, and I am hoping that this contribution will help and inspire anyone who is troubled by anxiety, to regain their health and wellbeing.I hope that through sharing what I went through, and being alongside you as you embark on your healing journey, that I can help everyone break the shackles of anxiety and to restore their physical and mental health.Remember: you are not alone. Please enter the site and let us break the shackles of anxiety together.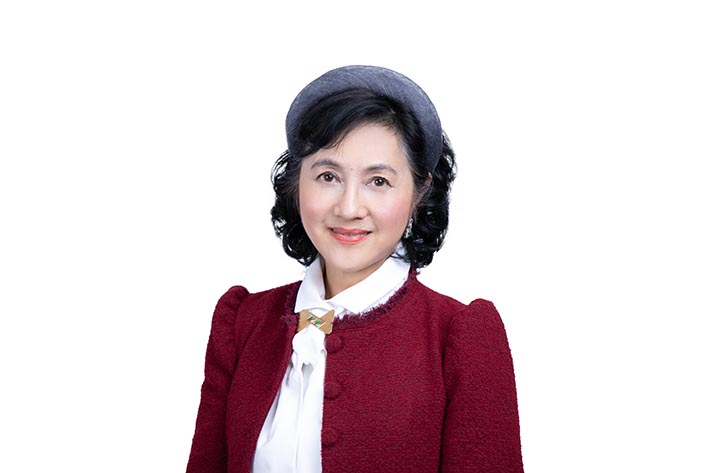 Founder: Heiling Cheung/Winnie Cheung
My name is Winnie Cheung and I am the founder of UpPotential. I received a Bachelor's degree in Psychology from the University of Wisconsin in 1977 and a Master's degree in Psychology from the University of San Francisco in 1993.
I have lived in Canada, Hong Kong, the UK, Singapore and the United States throughout my life. I have received an 'East-West' education, and thus I have been exposed to and have different background of cultural knowledge.
In 2008, I founded UpPotential.com - a website for education, self-study and greater awareness. The site has one main purpose: to help men and women at all different stages of life to cope with anxiety disorders, which stem primarily from too much stress or carrying too great a burden.
This website is the product of both scientific research and a working knowledge of the Chinese cultural experience. UpPotential.com contains a wealth of information on a number of topics:
Mental Wellness
Effective Methods and Strategies for Self-help
Assessing and Analysis
Personality Sketches
Individual Profiles
'Tele-tea' Parties
Both the services and methods presented on the site are suitable for everyone. You certainly do not need to be an expert: UpPotential.com is a simple, low-cost and user-friendly site that anyone suffering from anxiety will find beneficial.
After I overcame my own anxiety, I discovered that quite a number of my relatives and friends were also suffering from anxiety problems. Upon regaining my health, I began to share my skills, experiences, and self-help with a great deal of very positive feedback.
After I Overcame Anxiety
With my heart full of gratitude and a strong desire to offer my skills and experience to a wider audience, I started designing this website: UpPotential.com.
One source of inspiration for me was my daughter, Meimei. Shortly after graduating with a degree in Psychology from a university in Vancouver, Canada in 2007, Meimei started work as a counsellor at a psychological counselling establishment in Hong Kong.
Traditionally, Asian people are reluctant to accept psychological counselling. They would rather keep their problems inside and hide them away in their hearts. Meimei's work made me realize that in the 21st century, we Asians are - at last - beginning to accept psychological counselling.
At the time of starting this website, I noticed a disturbing trend reported in the Hong Kong newspapers about the increasing numbers of suicide cases. These tragedies had clearly captured the concern of the community, and reinforced my intention and motivation to create UpPotential.
Communities across Asia are now beginning to discuss and deal with anxiety and stress problems with a more open-minded attitude.
Yet in many Asian countries, professional services to help people with these problems are still neither readily available nor affordable. To bridge this gap I am sharing my experiences in the hope that they will help and educate those who are not able to obtain adequate professional help. I am presenting this self-help course, which will supplement and complement the care provided by healthcare professionals.
This website is easy to use and is low cost. As long as you have Internet access, you will be able to view the information and practice the exercises anytime and anywhere.
It is easy to use this site from home: not only will your privacy be assured, but you can access the site at your own convenience.
I also wrote a booklet containing a longer version of my story. I hope that you will relate to my story and find it helpful. Please remember: you are not alone in suffering from anxiety - there is a way out.
Mental wellness should not be ignored or neglected. They must be dealt with. If not, the situation may become more serious and would generate more fear, even to the point of developing into a serious mental disorder.
I hope you will take note not only of my successes, but also of my failures, as well as the continuous effort and work it takes to develop one's potential. The successes, failures and effort required are all relevant to you. By sharing my strategies and skill-building exercises with you, and by making this site accessible and affordable, it is my hope that I am able to help as many people as possible. However, when all is said and done, it needs your total commitment in order to follow your journey through to the end.
Our journey back to health can begin any time. We need only to stand up bravely and walk together towards the bright light of tomorrow.
Founder's Story
<衝破焦慮的枷鎖>
The booklet describes the experiences of the founder of UpPotential, the techniques and strategies she used to overcome anxiety, and how she embarked on her road to freedom from anxiety.